AUHAGEN 11436 HALF RELIEF WAREHOUSE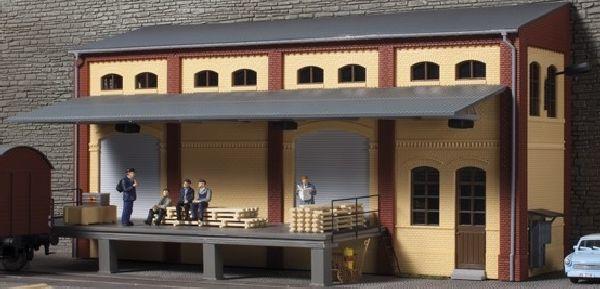 Auhagen 11436 Half Relief warehouse
---
---
Depict a train or lorry loading scene. The rolling shutter gates can be shown as open or closed.
Lamps and two ramps for optional use are included. 
Personnel reach the ramp using a ladder.
 A podium and stairs with a handrail are included for the interior design. The ladder and handrail are made of stabiled laser-treated dyed cardboard. 
Base: 204 x 100 x 104 mm
---
Gauge:
OO (1:76), HO (1:87)
The item has been added to your basket