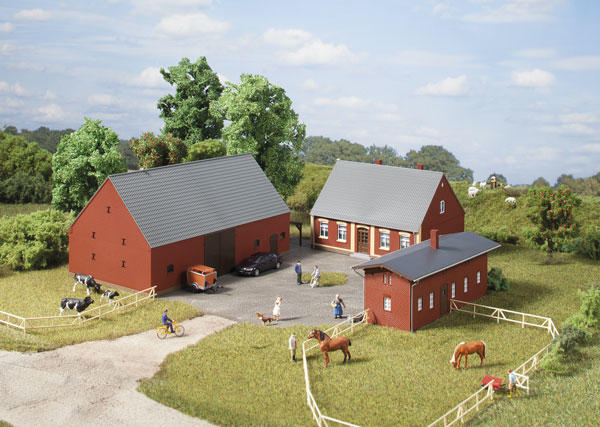 Auhagen 11439 Farm
---
---
Three buildings in sleek brick construction, the farmhouse is adorned with yellow brick trim work and frame borders. 
The barn has a drive through section and includes beams and a hayloft which is accessible via stairs. 
The barn doors are textured on both sides allowing them to be shown as open or closed. 
Covered storage is provided by the roof construction.
Farmhouse 135 x 125 x 93 mm 
Barn 236 x 110 x 102 mm 
Stall 144 x 62 x 66 mm
---
Gauge:
OO (1:76), HO (1:87)
The item has been added to your basket