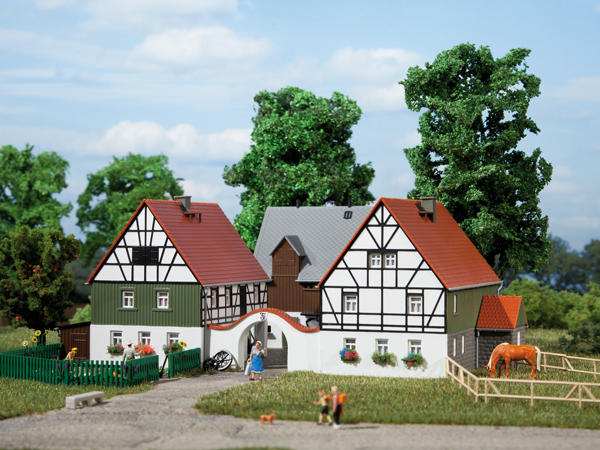 Auhagen 12257 Farm
---
---
Modelled after a farm in Reifland in the Iron Mountains on the railway line between Chemnitz and Neuhausen. The black-and-white colour of the upper storeys contrasting with the green weather boarding.
The barn features a 'donkey back' arched main gate, while the office/worker's dormitory has interesting open access to the first floor storerooms.
Two wooden sheds for sheep pens or implements complete the model, while the original wooden water pump was replaced by a cast iron one many years ago. 
House 145 x 90 x 100 mm 
Worker's dormitory 95 x 90 x 100 mm 
Barn 115 x 100 x 100 mm 
250 x 220 x 100mm
---
The item has been added to your basket