BUSCH 12379 BUCKET CHAIN EXCAVATOR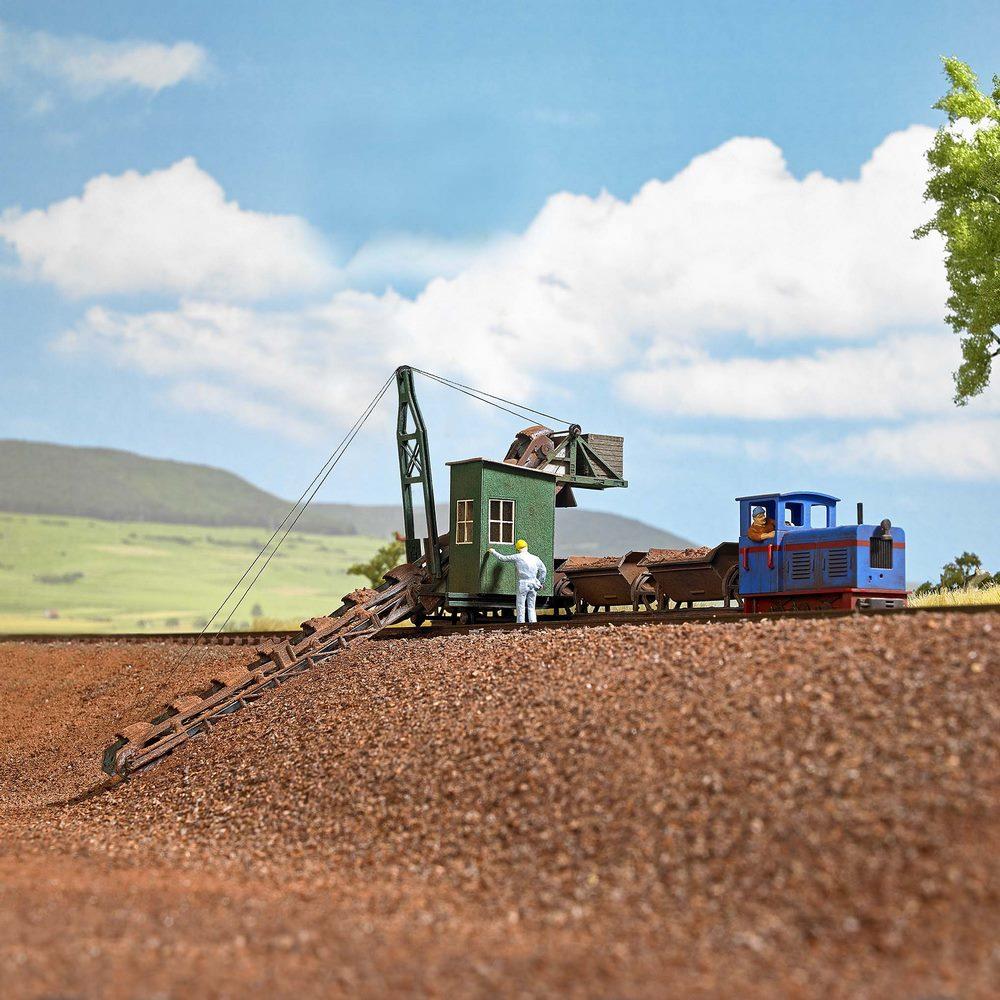 Busch 12379 Bucket chain excavator
---
---
Bucket dredgers excavate the conveyed material in open-pit mining through buckets attached to and driven by an endless chain. The drive of the chain is usually done by a strong electric motor. In this roller model without drive all elements of the great model of the company »Orenstein & Koppel« are reproduced in detail: 

boom with buckets (45 ° swiveling), cab, roller head with Seilabspannungen and a wooden box for recording the balance weights. The sideways movement of the bucket chain excavator during removal of the conveyed material takes place on commercially available H0 rails without bedding (not included) by means of metal axles and wheels below the bucket chain excavator. The model of the bucket chain excavator is in the »Brickworks Museum Erbs« near Leipzig. Kit.

Size: 140mm x 32mm, 55mm high.
---
Gauge:
HO (1:87), OO (1:76), HOf
Availability:
LAST CHANCE
The item has been added to your basket