KIBRI 37300 LIGHTHOUSE WESTERHEVERSAND WITH 2 OUTBUILDINGS - FUNCTIONAL KIT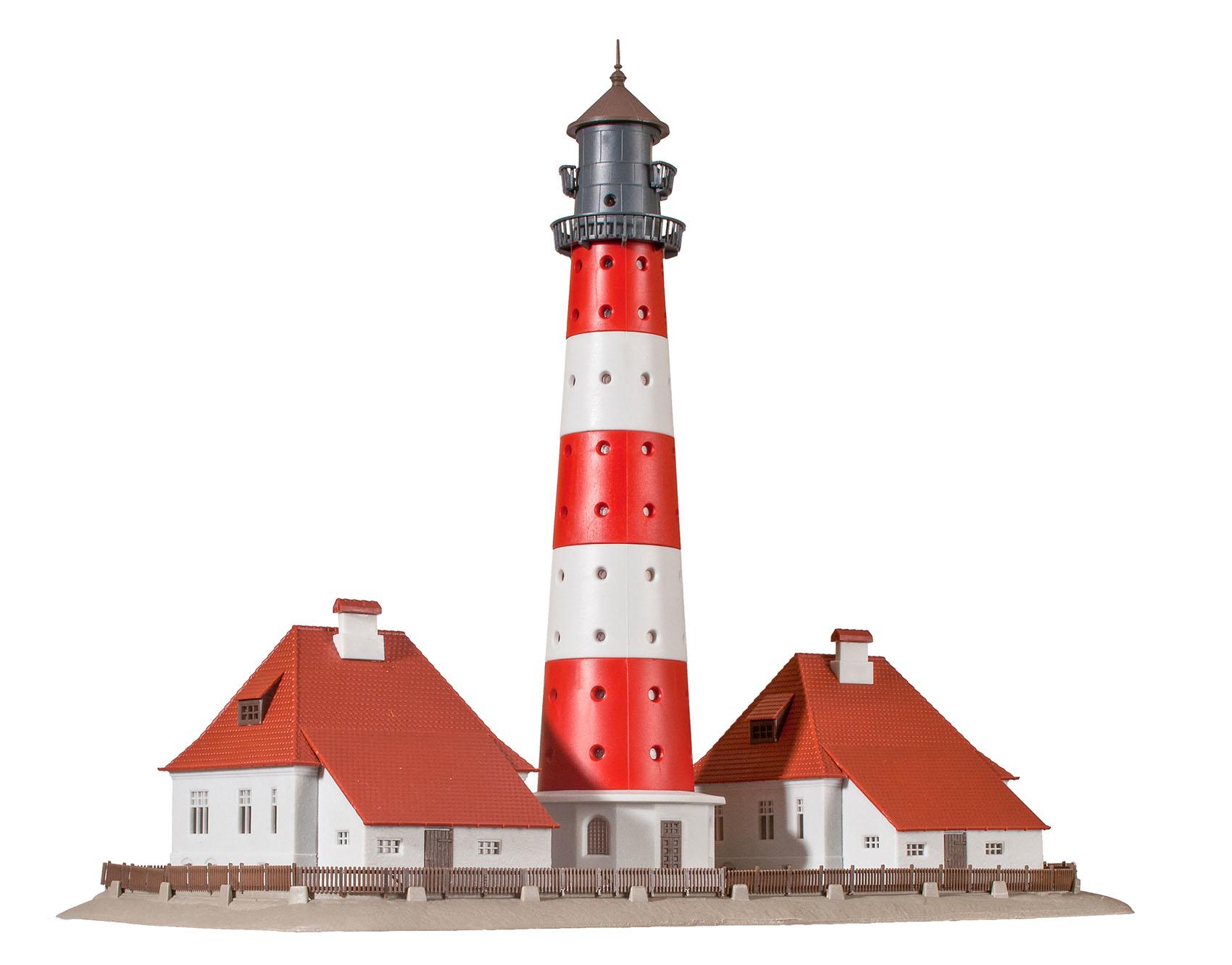 Kibri 37300 Lighthouse Westerheversand with 2 outbuildings - functional kit
---
---
The original of this lighthouse stands at the Northsea coast on the Westerheversand. 
The cast iron tower rises from a concrete pedestal up to 40 meters as a slim structure in the hills. Due to its red-white painted walls it can be seen from far away during the day. The peculiarity of this structure lies in the two service buildings on the left and right of the tower used by lighthouse keepers of the past. The so called lantern at the top of the tower is of course powered by a powerful light source today. 
The typical characteristic marking of the light beam as its is called by the professionals is achieved by an interruption of the light beam. The red and white sectors are also very characteristic. Many details have been replicated precisely right down to the double gallery from the outer access to the lantern room at the top of the tower. Like with the original the bulls eyes are also typical marks at all nine levels. The lighthouse Westerheversand is a perfect kit not only for model train enthusiasts but also for the friends constructing dioramas for collectors and enthusiasts of selected models.
---
The item has been added to your basket