BUSCH 8779 HALF TIMBERED INN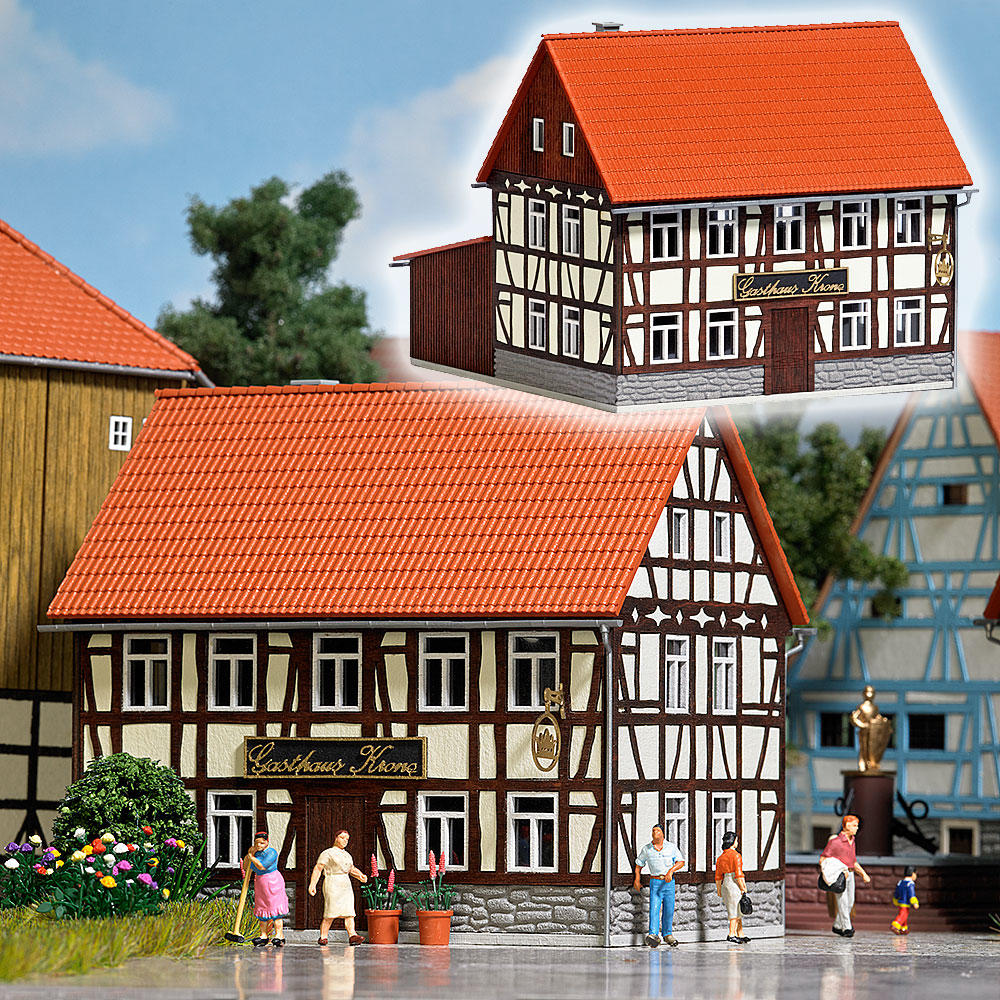 Busch 8779 Half timbered inn
---
---
Kit for a quaint country inn with a beautifully chiseled and realistically curved timber frame and cleaning areas. Already finished colored. Complete wood paneling of the back of the building with extension and roof ridge. Entrance door made of real wood. With filigree tavern sign. 

The assembly of Busch building models is particularly easy thanks to a sturdy, pluggable substructure, which is clad with the finished and colored individual parts. In addition, only a craft knife and model adhesive (eg Busch 7592 or 7599) or all-purpose adhesive (eg UHU® force) are required. 

Size: 81 x 59 mm, 72 mm high, mounting: 44 x 41 mm, 31 mm high.
---
The item has been added to your basket