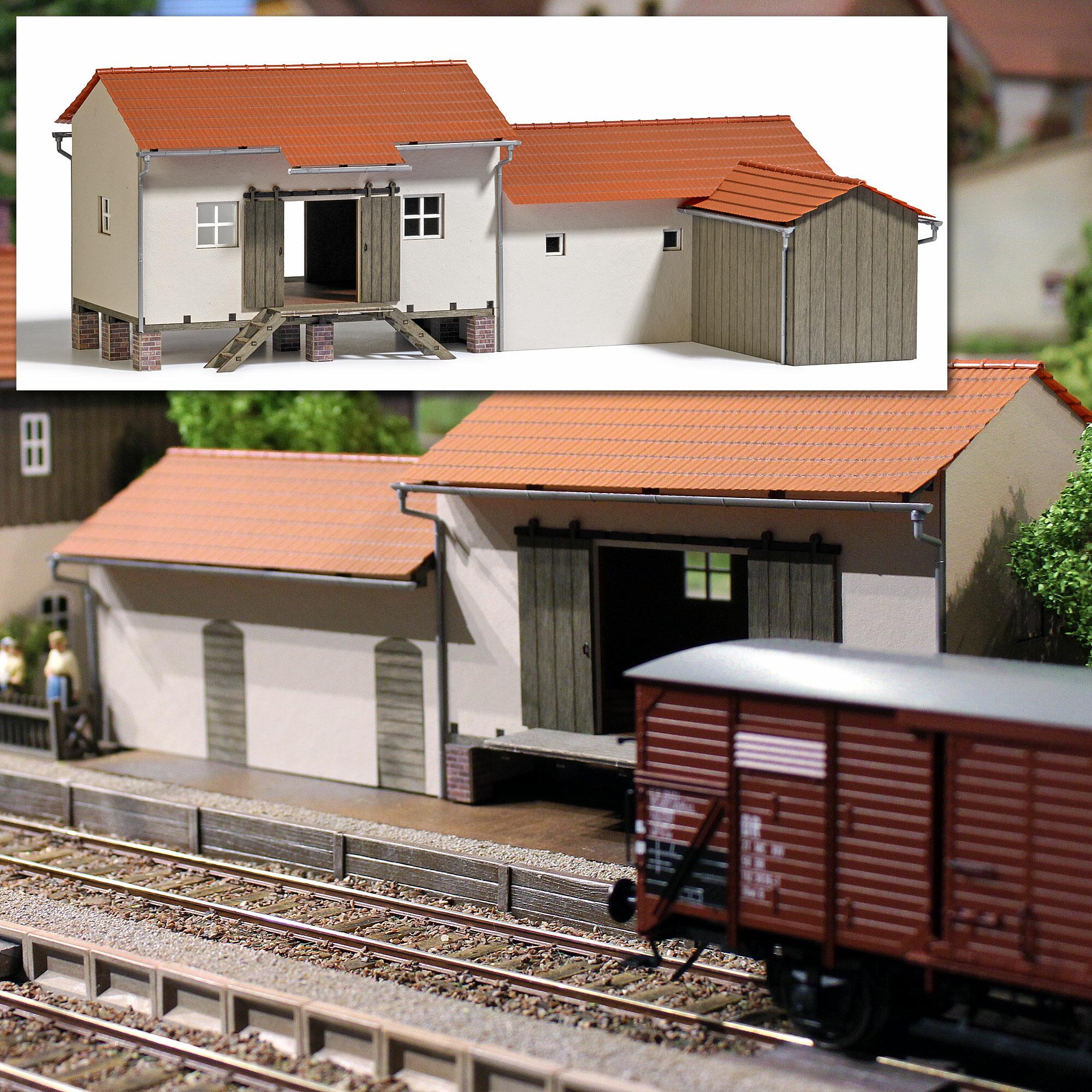 Busch 10051 Freight shed
---
---
Kit for a freight shed consisting of two buildings of which one is built on brick pedestals. The structures of the plastered walls are very detailed. The lateral annex of the small wooden shed is made of precolored genuine wood as well as doors, gates, windows, stairs and ramps. Lateral staircases lead to the ramps on the long sides of the taller building. The big sliding gates can be mounted in open or closed position, opening sizes on front 53 x 53 mm and on rear 35 x 45 mm. The double wing gate of the annex shed can be opened (opening 40 x 59 mm). Tile roof with filigree rain gutters and downspouts.
Can be illuminated with Busch LED set 5998.
Size: 337 x 213 mm, 130 mm high.
---
The item has been added to your basket