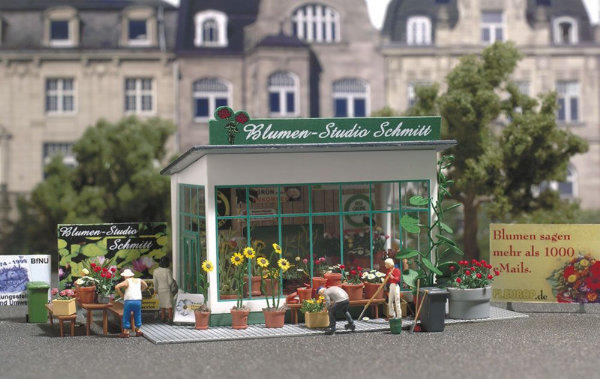 Busch 1049 Florist Shop
---
---
Kit for a small flower shop. 
Plant pots and boxes with "real" roses, tulips, daisies, sunflowers etc. can be found on the sales counter and the tables and benches supplied. 
Rubbish bins, various tools, poster stands and cut-out sheets with typical flower motifs round off the kit. Including detailed instructions with design examples.
---
Gauge:
HO (1:87), OO (1:76)
The item has been added to your basket