BUSCH 25011 PLANE BF 109 F4 BEUTERFL.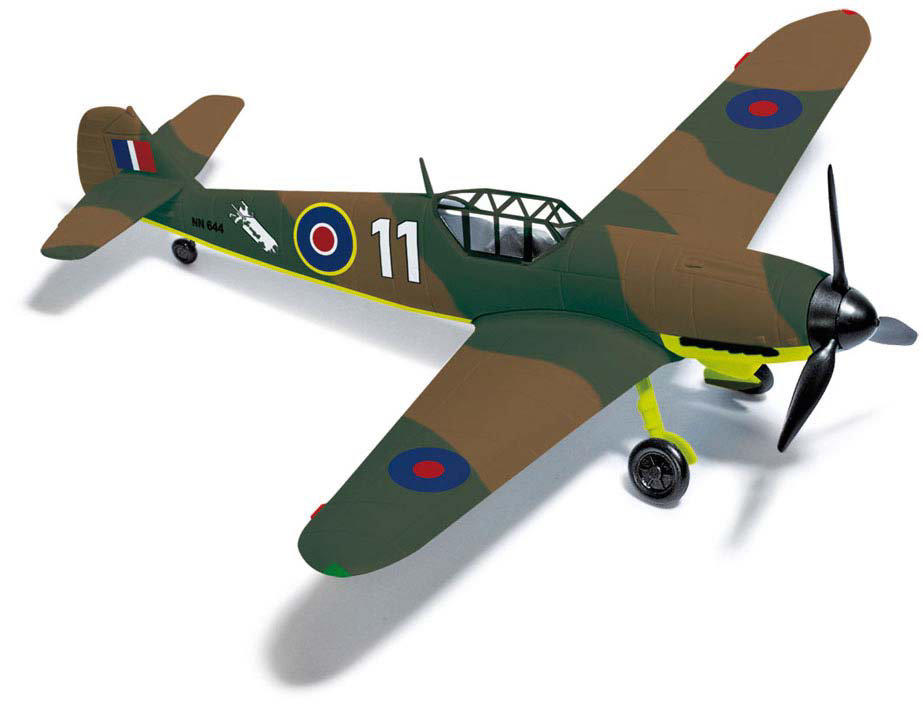 Busch 25011 Plane Bf 109 F4 Beuterfl.
---
---
Messerschmitt airplane Bf 109 in RAF livery and markings. In 1942 Sergeant Oswald Fischer flew with his Messerschmitt Bf 109 F4 from Northern France to England. Mission: attack a harbour nearby Newhaven. He came under British fire, needed to make a forced landing and was caught. The undercarriage and further parts of the aircraft were damaged. In 1943 the Messerschmitt was repaired and received the typical RAF colour scheme. It is remarkable that the white coloured 11 and the bomber symbol remained on the body. With serial number NN644 it was integrated into the No 1426 (Enemy Aircraft) Flight. It remained there until January 1945. It was then taken over by the Central Fighter establishment where it was presumably heavily damaged and scrapped.
---
Gauge:
HO (1:87), OO (1:76)
The item has been added to your basket