BUSCH 3511 2MM SHORT SPRING TUFT OF GRASS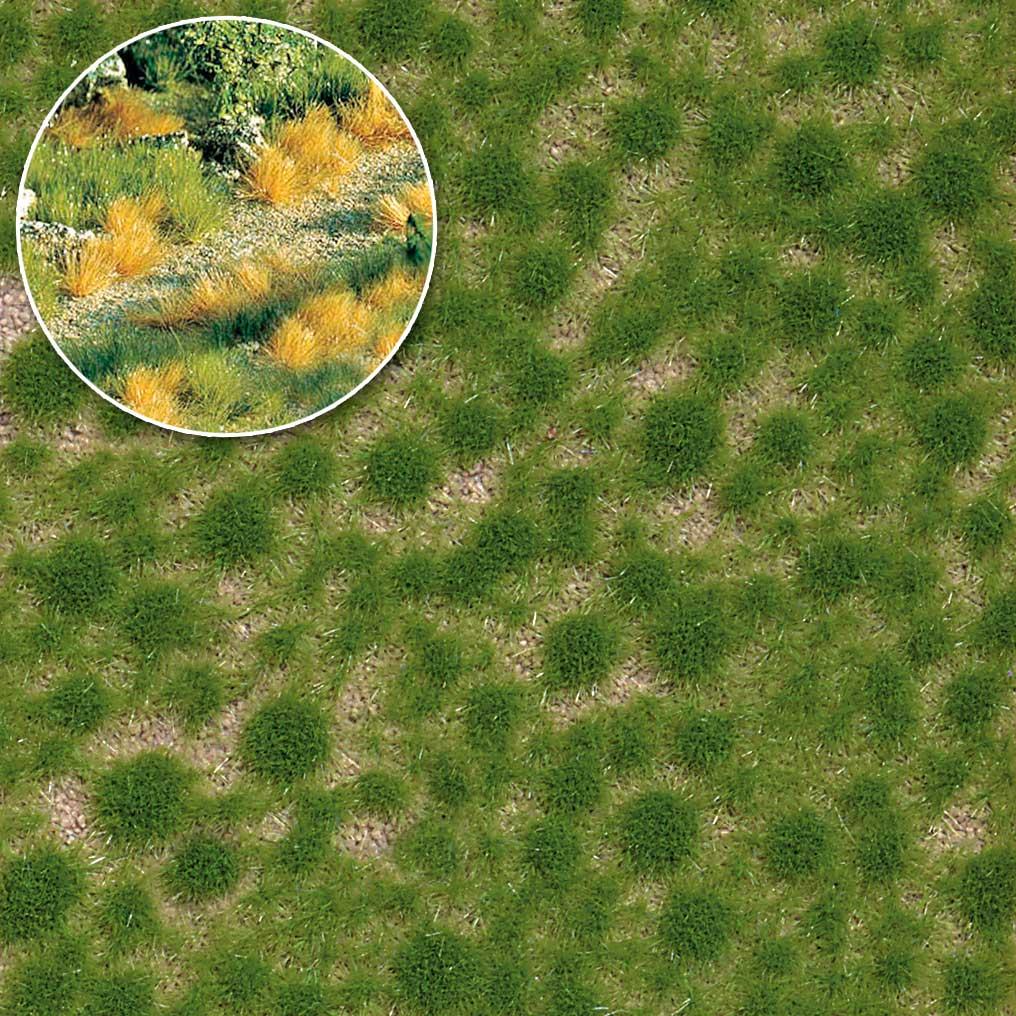 Busch 3511 2mm Short spring tuft of grass
---
---
Busch presents the new grass tufts collection for a natural overgrown vegetation! 
A blend of very short fibers (2, 4 or 6 mm long) in a wide variety of colours and combinations! Perfect for adding long vegetation to small areas. On transparent sheet (135 x 85 mm) with more than 100 pcs (depending on size). Suitable for all gauges.
Easy handling: Just take off the tufts from the flexible base with a pair of tweezers and stick them with a tiny bit of all-purpose glue to your model landscape.
---
Gauge:
HO (1:87), OO (1:76), N (1:160), TT (1:120), Z (1:220), G (1:22.5), O
The item has been added to your basket