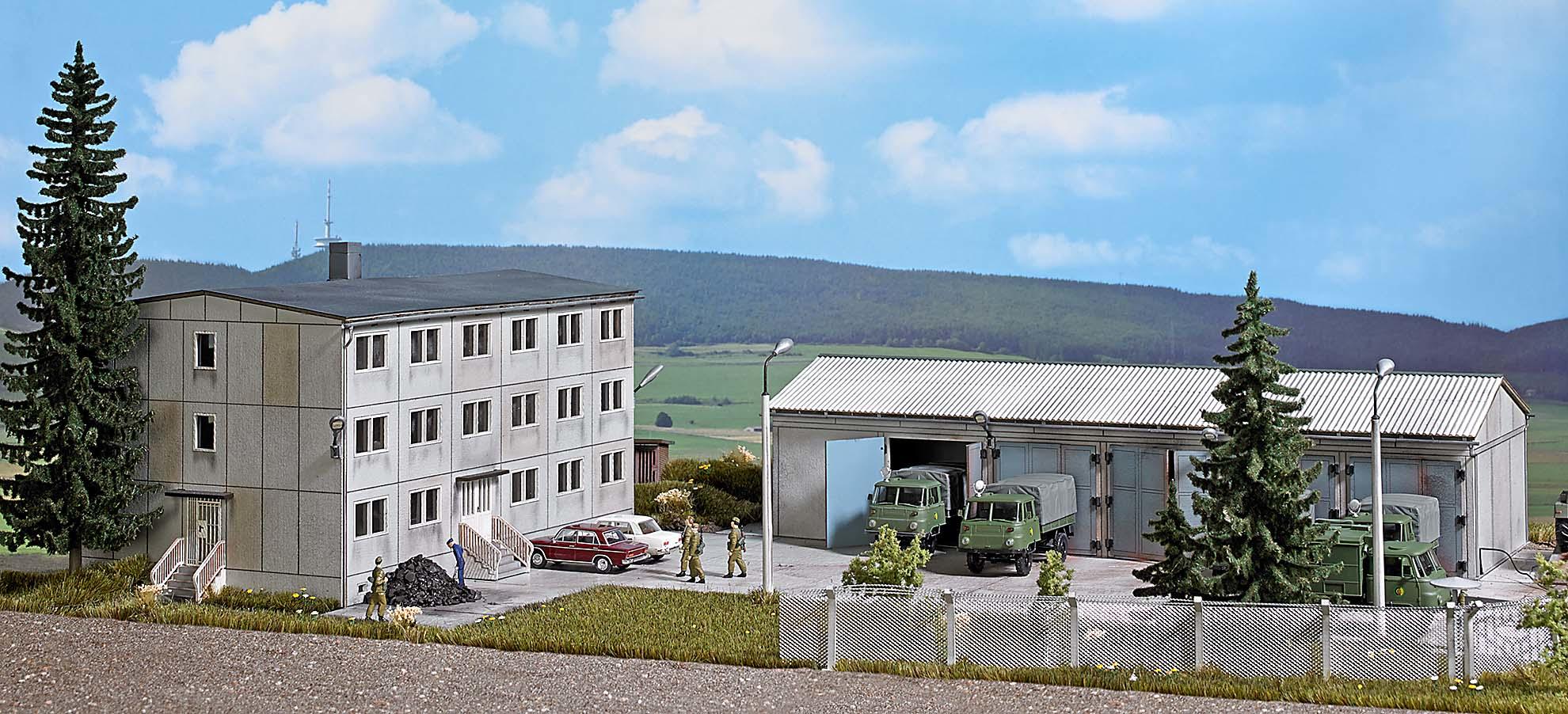 Busch 9607 Barracks
---
---
Kit for accommodation of teams and non-commissioned officers of the NVA border troops in standardised prefabricated type construction. Realistic representation of the concrete construction method. Covered staircases on both sides of the building. Filigree gutters and downspouts.

Today barracks that are no longer required are often used for commercial enterprises, student dormitories, accommodation for emigrants and refugees, etc.

Size (without stairways): 212 x 123 mm, 107 mm high.

The assembly of Busch building models is particularly easy thanks to a stable, pluggable substructure that is clad with the cut and coloured individual parts. In addition, all you need is a craft knife and model adhesive (e.g. Busch 7592 or 7599) or all-purpose adhesive (e.g. UHU® Kraft).

Fall of the Berlin Wall
To secure the GDR borders, the companies of the border troops were stationed in appropriate barracks. The type buildings in standardised large block construction used from the mid-1960s were prefabricated from prefabricated concrete parts and were used in several barracks at different locations in the GDR. The Busch building models perfectly reproduce the concrete structure of the original building. After the fall of the Berlin Wall and the dissolution of the GDR, some of the robust buildings were still used - including as accommodation for asylum seekers or businesses.
---
Gauge:
HO (1:87), OO (1:76)
The item has been added to your basket