BUSCH 9723 AMERICAN GAS STATION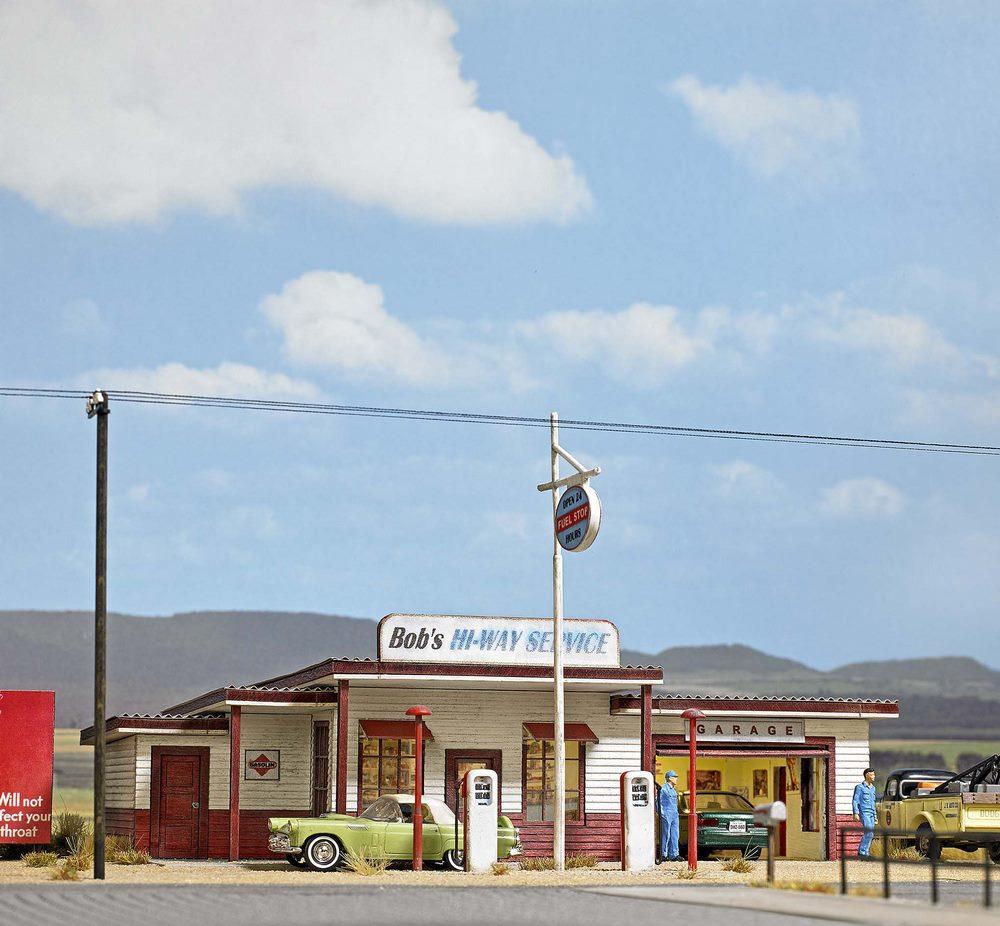 Busch 9723 American Gas station
---
---
US gas station in the style of the 50s. The board wall cladding is colored in two colors. Doors, windows and the workshop gate (passage: 43 x 27 mm) are also made of real wood. With separate petrol pumps. Cutting sheet with advertising motifs included. Prepared for the installation of interior lighting. Kit.

Size: 180 x 95 mm, height: 54 mm.

Due to a stable, pluggable substructure, which is clad with the cut and colored wooden parts, the assembly is particularly easy. In addition, only a craft knife and model building adhesive (e.g. Busch 7599) or all-purpose adhesive (e.g. UHU® Kraft) are required.
---
Gauge:
HO (1:87), OO (1:76)
Availability:
LAST CHANCE
The item has been added to your basket