BUSCH 1300 GROUND COVER MATERIAL 4 TYPES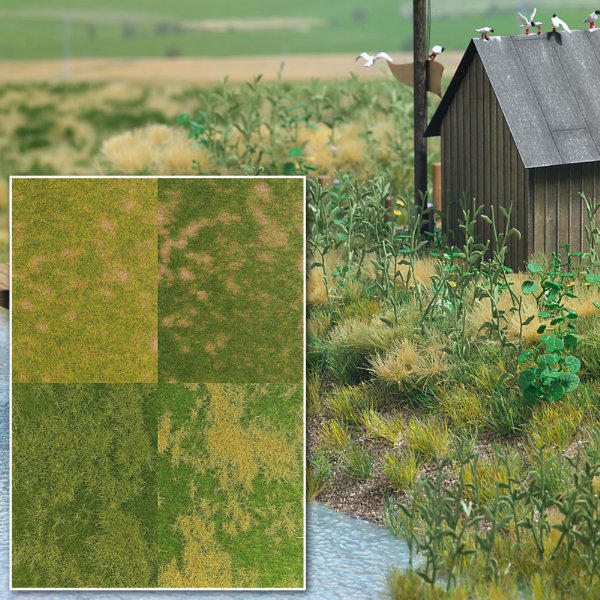 Busch 1300 Ground Cover Material 4 types
---
---
With this »introductory set« as an introduction to the processing method with the super-realistic bush floor coverings, we meet the wishes of many modellers. The set contains the four most common types. With the detailed, illustrated instructions, the entry into the floor design technology is quickly possible. Each of the four sections has the dimensions of approximately 105 x 148 mm.

For a natural looking "ground planting" this "ground cover" material was developed: grass fibers form a coherent fleece, which cuddles wrinkle-free and wrinkle-free exactly to all bumps in the ground. The "Ground cover" material can be used as a whole mat or in sections. Even with small sections, stunning design effects, eg at the edge of paths and fields or along walls etc., are achieved.

Due to the uneven structure of the material, the ground cover material can be glued over the already finished floor. The subsurface (eg sandy soil) remains partially visible through the transparent spaces after application. The result is a super natural, never before achieved overall impression of a realistic model landscape.
---
Gauge:
HO (1:87), N (1:160), O, OO (1:76), TT (1:120)
The item has been added to your basket